AUSTRIA
CD version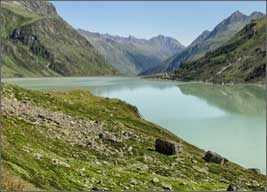 Musicians Profile

Martina Janitsch
(voices)
Martina Janitsch is an accomplished Austrian singer, she is passionate mother of two children and her persistent work in the field of clerical music and liturgy is priceless. Since she was a teenager she has been singing and training in various choirs, diligently coordinating concerts, services and parish projects - being there whenever needed coming first and going last.

Lea Katharina Holzer
Eva Mundprecht
Mirjam Schmitzhofer
(children voices)

Austrian Gospel choir Spirit.us
Karin Rueggeberg
(vocals)
Founded in 2010 by a couple of medical doctors the choir developed quickly into a wonderful group of curious and energetic singers. Although they say about themselves that their singing is more therapeutic than professional they are well known in Austria for their lovely and unconventional approach to pop and gospel music and are asked to perform at many concerts and events. Their wish and intention is to bring together people as music is the language of our heart.
Jordi Rosen (accordion) Kevin Jardine (recording engineer)